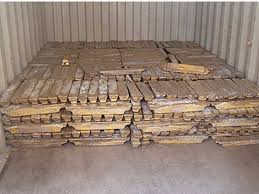 Product Range
Specification of DCB2 Alloy

1. Traditional Brass Ingot
We specialize in the manufacturing of high quality, spot free, mirror polish Brass Ingots. All the top sanitary fitting manufacturers across India use our ingots extensively. They have benefitted with much reduced rejections and excellent finished product quality. We believe the manufacturing of these high quality Brass Ingots, is not just a science, it is a fine blend of art and science. To provide our customers with the best quality, by using world class manufacturing techniques along with state of the art testing laboratory.
Our extensive range of copper based alloys and excellent quality products has an outstanding record in diverse industries and applications. We work with our customers in identifying the appropriate alloy for their specific need. Hence our product quality and customer support ensures a satisfied and happy customer.
Two generations worth of knowledge and experience being passed on is one of the premiere reasons for our success. Specialists in producing and manufacturing Brass Ingots for the faucet industry, we are one of the largest producer of these ingots in the Indian sub-continent.
2. Continuous Cast Ingots
Continuous casting is the most advance technology in Ingots for the faucet industry. It helps in Finer grain structures resulting sharp decrease in rejections, Reduced burning losses, more economical, Smooth outer surface results in reduced oxidation, Ease of handling, reduced labour.
3. Copper Alloy Ingots
The Copper Alloy Ingots that we manufacture are produced from genuine quality raw material thus making them highly reliable and durable.
Specification